Iron Ladies are coming to Crosby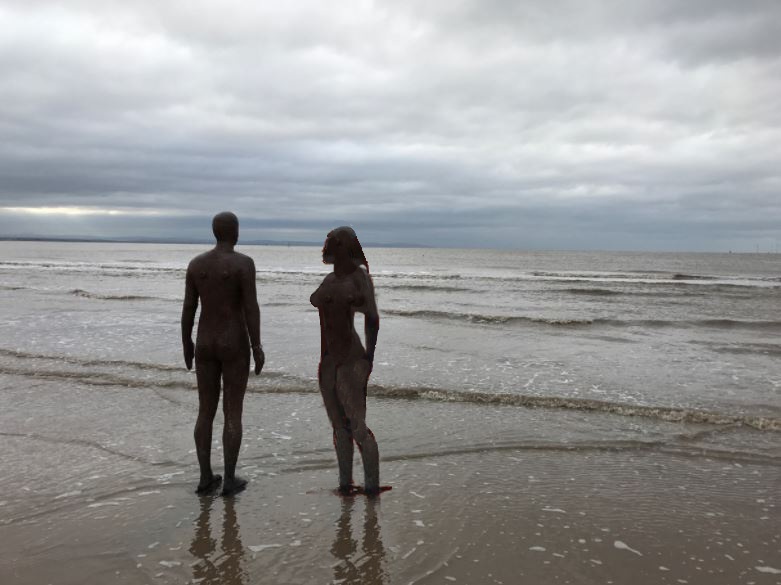 A prototype 'Iron Lady' pictured on Crosby Beach this morning, to give an idea of what the completed project will look like
APRIL FOOLS!!
Here's the pretend press release we put together for April Fools Day 2018. Did we fool you?
Equality is coming to Crosby Beach in the form of a new project.
Sandgrounder Radio can exclusively reveal that, following the success of Crosby's 'Another Place', Anthony Gormley as been commissioned to create 'Another Place 2' which will see 100 'Iron Ladies' introduced to the Burbo Bank site.
The new 'Iron Ladies' will appear alongside the current 100 'Iron Men' on the beach.
'Another Place 2' Is expected to attrack visitors from all over the world and will provide a great boost for tourism in the area.
The 'Iron Ladies' are expected to be installed on the beach within the next 12 months with the 'Another Place 2' project expected to be completed by April 1st 2019.