Yellow weather warning for Snow and Ice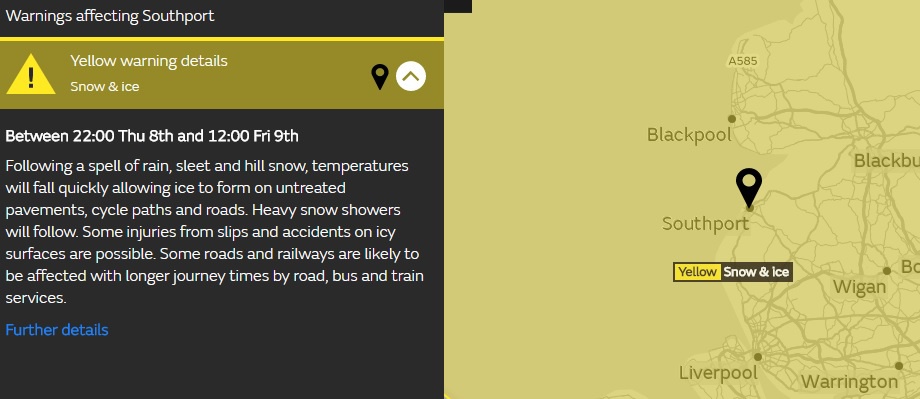 Another yellow weather warning has been issued for Southport, Sefton and The Liverpool City Region, late Thursday into Friday.
Full details here:
Rain, sleet and hill snow is expected to clear northwestern Scotland late on Thursday evening, and these clearer conditions will spread to all parts by early Friday morning. Ice is expected to form as skies clear. Heavy snow showers will follow, and these will be most frequent across Northern Ireland and western Scotland, where 2-5 cm may accumulate above 100 m with some snow to low levels too. Ice will be the main hazard across Northern England and Wales.