Merseyside Dog First Aid Courses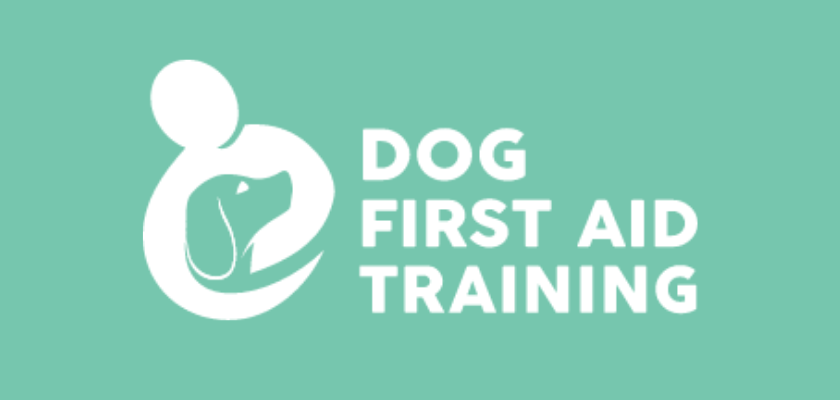 There's no denying that we're a nation of dog lovers and in fact there are an estimated 12 and a half million dogs in the UK. The majority of our pets will require First Aid at least once in their life but would you know how to help your furry friend?
What you do in the initial five minutes could mean the difference between life and death.
The Merseyside Dog First Aid courses cover everything from checking your dogs vital signs to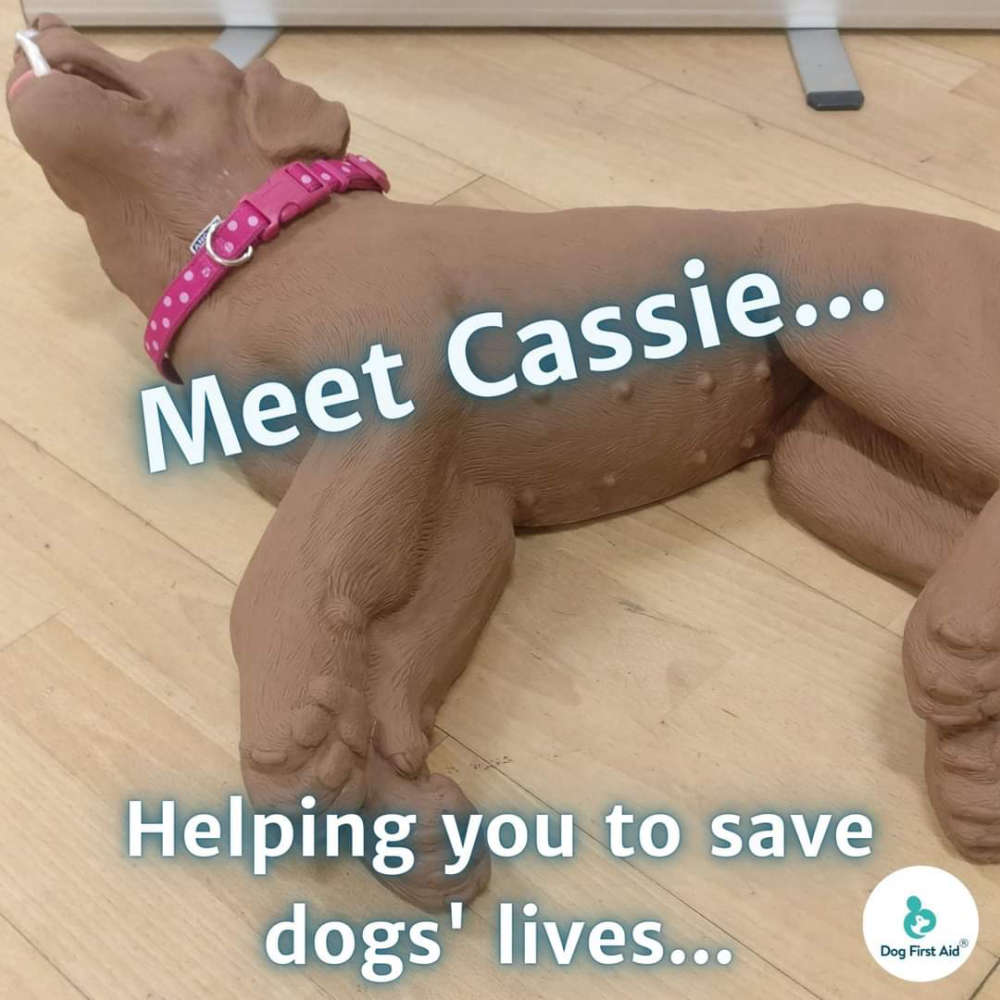 how to deal with bleeding, poisoning, choking, burns and much more including the latest CPR techniques as demonstrated on canine dummy, Cassie.
Trainers are compliant with both the Animal Welfare Act 2006 & Veterinary Surgeons Act 1966. They also offer a Continued Professional Development (CPD) accredited Emergency Canine Care Course.
Be secure in the knowledge that you are prepared for any mishap, because after all – you can't call an ambulance for your dog!
This is Yvonne's story ...

"I wanted to share with you the reasons why I think YOU should learn dog first aid.

The stand out reason for me is simply because he's your best friend and you would do anything to keep them safe and free from pain.

Chewie was less than two years old when he choked for the first time on a treat whilst we were with friends in the pub. He'd had the same treats lots and lots of times, but this time he decided he was going to inhale the treat rather than chew it.

Nobody in the pub knew how to help him. Not one person. There I was, wandering around the pub sobbing with my furbaby in my arms, watching him dying before my eyes.

Sounds dramatic I know, but he was minutes away from death. His gums were turning blue, he was going floppy and I knew that he wouldn't survive much longer.

I couldn't save him. I felt helpless and terrified.

We'd tried everything, inadvertently making things worse by putting my fingers into his throat and trying to flick the treat out.

Thankfully, at some point I must have done the right thing as the treat came whizzing out. I honestly don't remember what I did, but I was never so glad to see the treat.

That was the turning point for me. I knew I had to find out what to do if something like that happened again.

That something was Dog First Aid.

Do something amazing today. Empower yourself and give yourself the skills and knowledge to help your fur baby because you never know when you will need it."
Yvonne has completed intensive training with registered members of the Royal College of Veterinary Surgeons and is supported by Dog First Aid's national in-house veter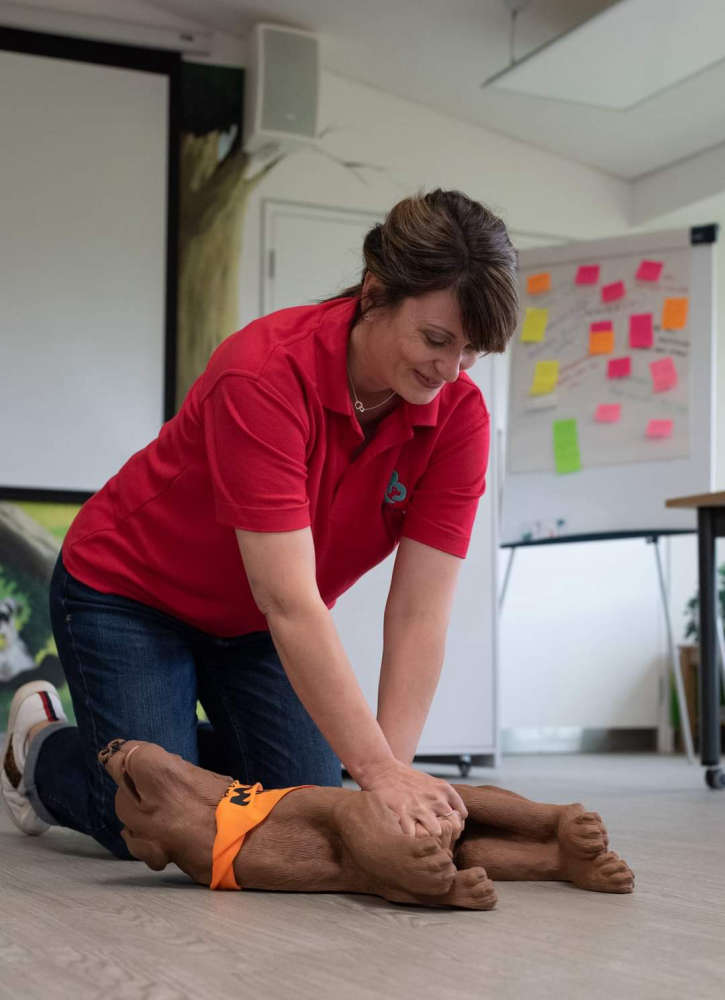 inary team, which boasts over 50 years veterinary experience. Dog First Aid is the only qualified UK company to offer the Continued Professional Development (CPD) accredited Emergency Canine Care™ (ECC) Course
Find a course near you by visiting
www.dog-first-aid.com/locations/merseyside
or contact Yvonne on 07425 195794
email her at merseyside@dog-first-aid.com